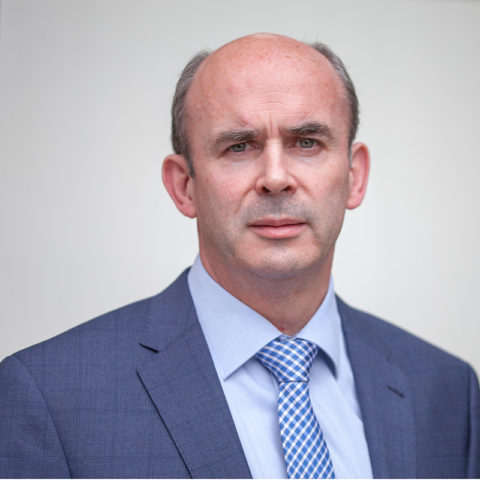 John is a Fellow of Chartered Accountants in Ireland and has been a practising Chartered Accountant for over twenty years.
John was a partner with Brennan Governey & Company until joining GSW in 2012 to form Gladney Sargent Watters, Accountants & Tax Advisors.
Over the years John has built up a wealth of experience in relation to both audit and accounting and also general financial matters, particularly for clients in the areas of:
Agribusiness
Retail sector
Regulated professions such as solicitors, insurance brokers, auctioneers, etc.
General wholesale and distribution
John has also gained considerable experience in recent times in relation to reorganisation of existing businesses and assisting in dealing with the current challenging financial times. He is regularly asked to assist clients with the management of current banking relationships and the preparation of projections for both re-financing and new funding.
John has developed an extensive knowledge in the specialised agribusiness of intensive pig production. He has built a wide range of contacts and a well-deserved reputation for excellence in advising in this area.
John has a personal commitment to every aspect of his clients' affairs, keeping in regular contact and ensuring that the benefits of his in-depth knowledge of each individual client's business is utilised to the maximum. While ensuring this knowledge is shared with his colleagues working on each assignment, John is always personally available to provide constructive advice on key issues.
John is passionately interested in politics and at election counts can often be seen tallying the votes, thus combining his two great interests – number crunching and politics! John is also a frequent visitor to Croke Park to see his beloved Dublin play.